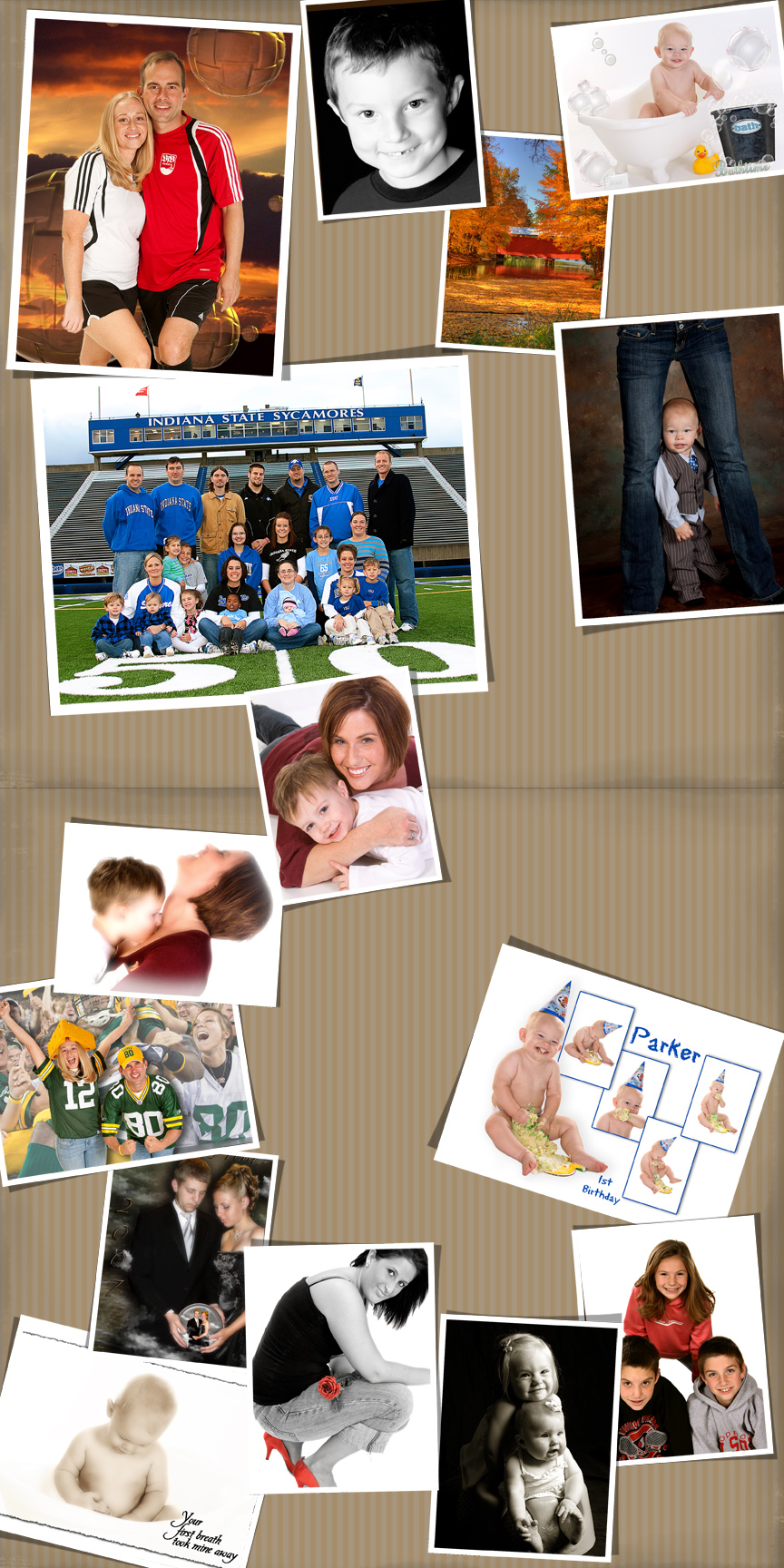 I always strive to create professional, creative and fun photography in a relaxed atmosphere.  Established in 1982 , I have 29 years of comprehensive knowledge and experience.  The studio specializes in wedding, senior and children photography.  Let me capture your most important memories. 

-Do you have liability insurance?

Yes, I do.

-Do you shoot digital or film?  I shoot all digital and work on every shot in Photoshop.

-Do you bring back up equipment to a wedding?

Yes, I always bring at least 3 cameras and back up shoot every formal shot.

-Are you the one that does the shooting? Yes, I am the only photographer. Second shooters can be brought in for an extra fee.

-Do you sell DVD's of high resolution images of a wedding?

Yes, 3 of my packages include the DVD that you can print from.

-Do you take credit cards?  Yes, I take Visa and Mastercard. 

-Do you have a studio?

Yes, I have a studio in my home, with tons of backdrops and props.

Dawson Photography llc

812-232-1904

Terre Haute, IN 47802